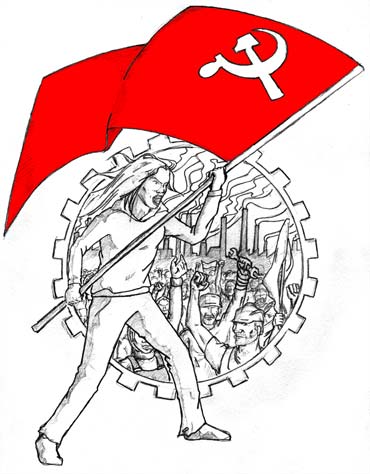 Declarations of Independence
Should a communist youth movement be independent? Answers to this question from Karl Liebknecht, V.I. Lenin, Leon Trotsky, the Communist International and others. A collection of texts by the independent communist youth organization REVOLUTION.
iRevo-Coordination
A Brochure - Why?
REVOLUTION/DE
On the Road to a Youth International
Jugend-Internationale
To the Socialist Youth of All Countries!
Karl Liebknecht
Workers' Movement and Youth Organization
V.I. Lenin
Jugend-Internationale
Communist International
Theses on the Youth Movement
Communist International
The Communist International and the Communist Youth Movement
Leon Trotsky
The Struggle Against the Youth
League for the Fifth International
Communist Principles of Youth Organization
REVOLUTION/DE
The Young Socialists' Alliance
REVOLUTION/UK
Trotksy, Gould and the Youth
Published by: Independent REVOLUTION
Title graphic: Joß Fritz
Download: PDF (1.5 MB)